Champion's Choice Side Trays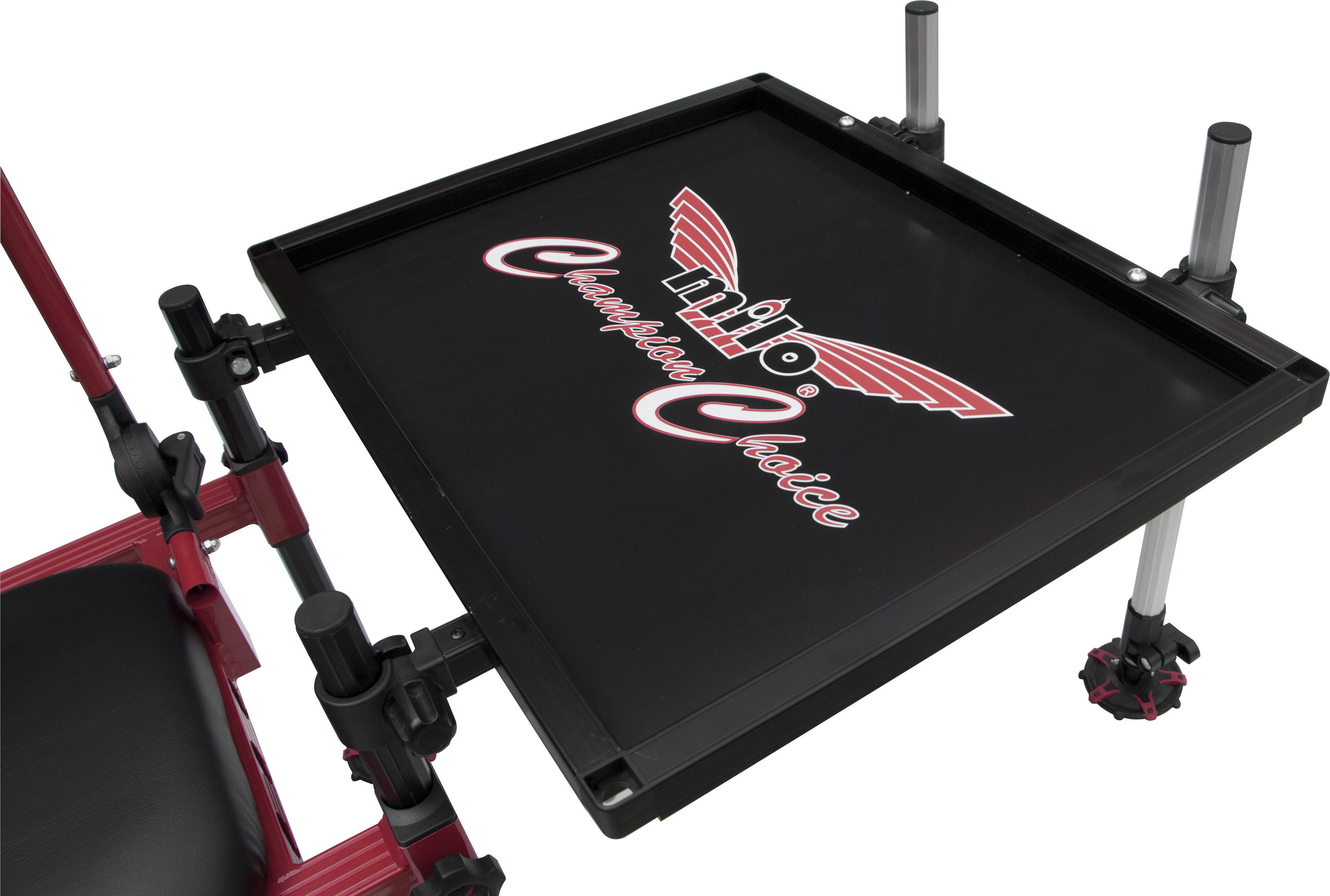 Champions Choice Mega Side Tray 4C8ST6350 RRP £119.99 63cm x 50cm
Extra large side tray, including two telescopic legs that clip to the back of the side tray when stowed. This mega side tray offers a huge work space and enough room for a large amount of bait and accessories

---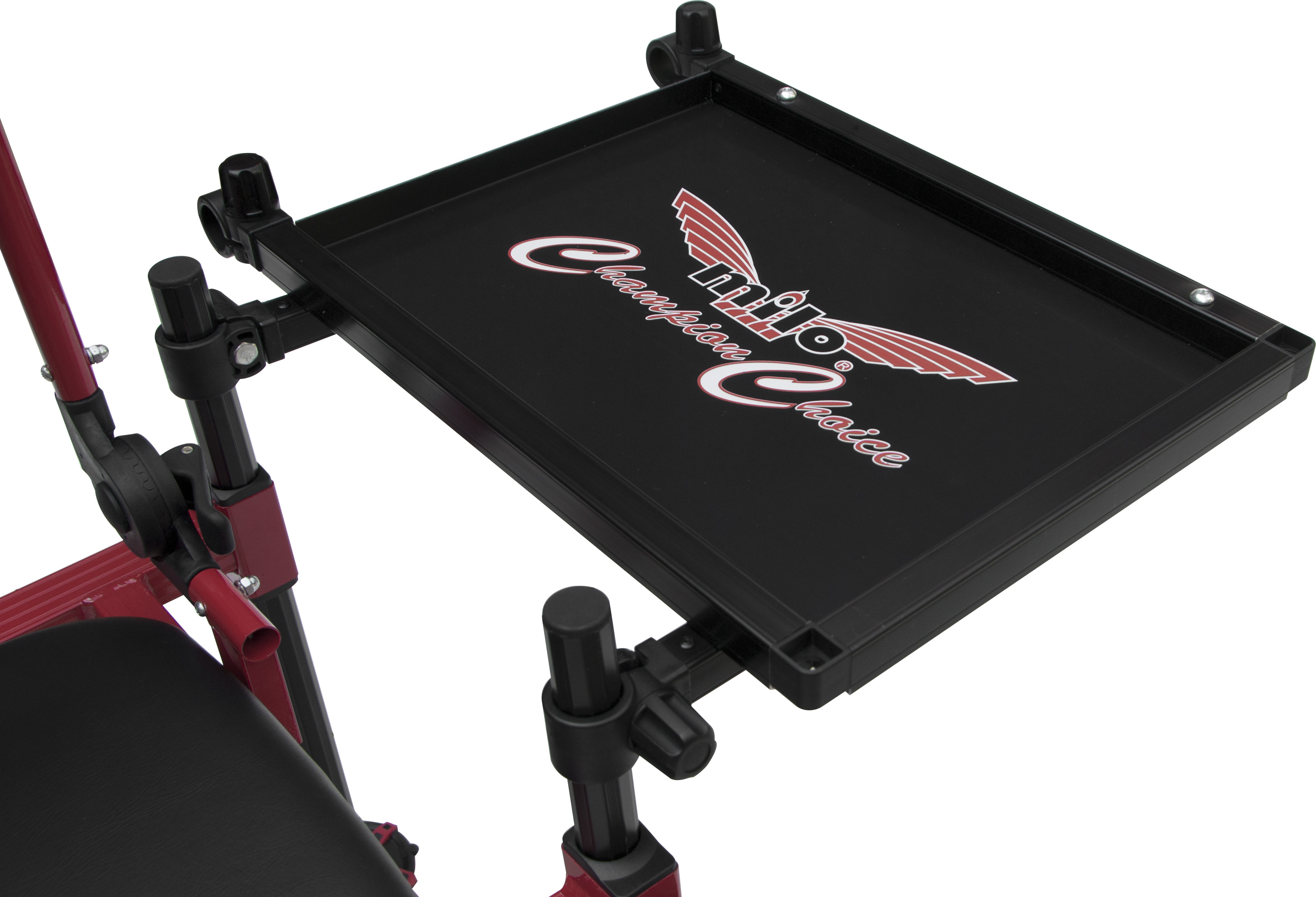 Champions Choice Midi Side Tray 4C8ST4938 RRP £59.99 49cm x 38cm
This medium sized side tray will more than cover all your needs, it includes the same telescopic legs that clip to the back for storage and transporting. Although slightly smaller than the mega, it still offers a large table space for bait.

---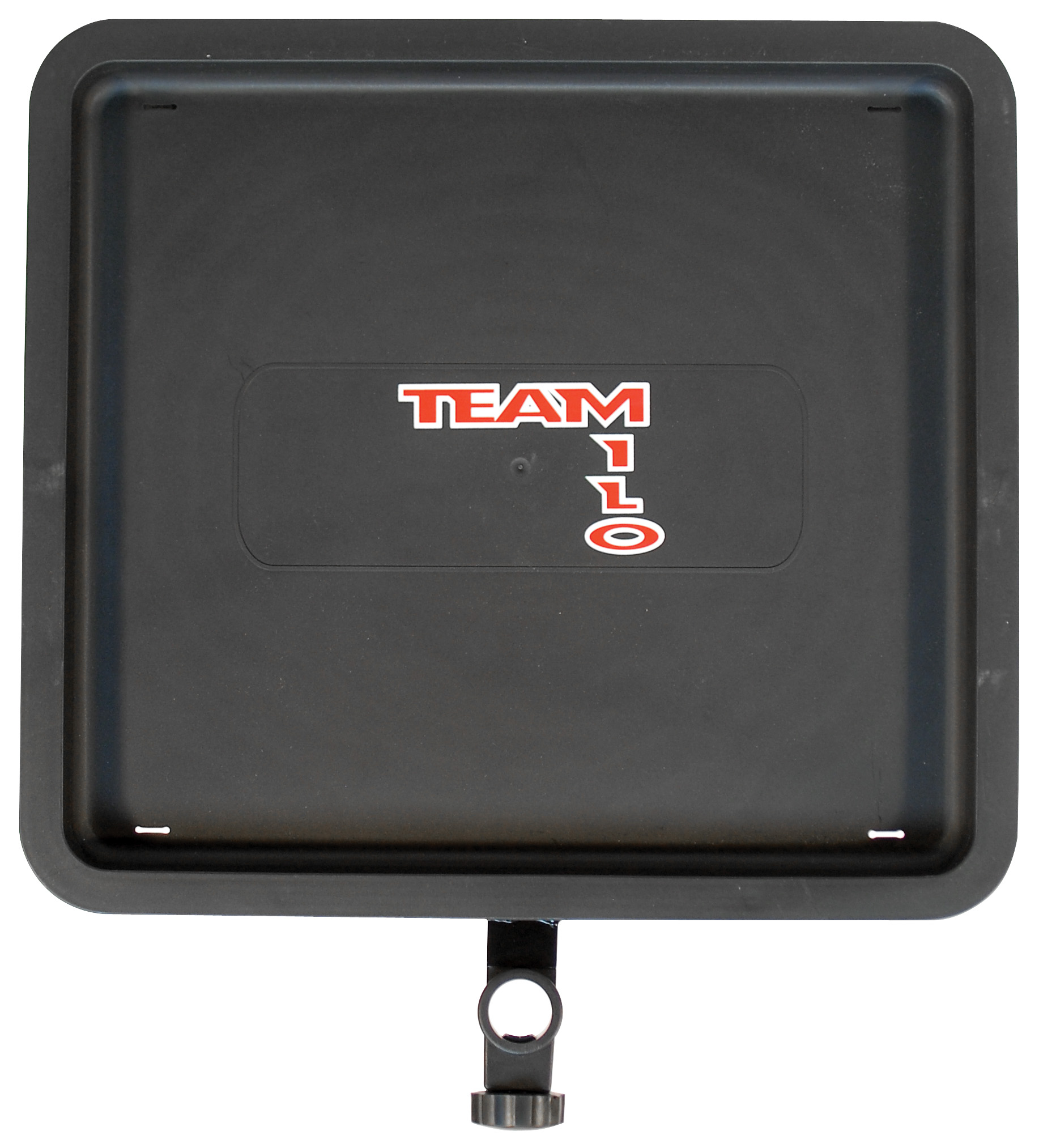 Alamandino Side Tray 4C8NP3034 RRP £24.99 42cm x 38cm
Handy side tray that attaches to your box legs for holding bait and accessories.
---
Bowl and Hoop (Square)
4C8SB8025
£29.99

Square bowl with hoop attacment to fit onto seat boxes


Bowl and Hoop (Round)
4C8SB8026
£24.99
Round version of the bowl and hoop attachment to fit onto sea boxes
---
| | | |
| --- | --- | --- |
| Double Feeder Arm | 4C8PN00J8 | £34.99 |
| Single Feeder Arm | 4C8PN00J9 | £24.99 |
Aluminum telescopic Multi adjustable Feeder arm with dual brackets specially designed for stability whilst feeder fishing. Fully adjustable to find optimum tilt angle for rod positioning.
The double arm has dual brackets for extra stability.
---
Keepnet Arm 4C8PN0SN5
£12.99
Short attachemnt bars for attaching keepnets to the leg of your foot plate.

Umbrella Mount 4C8PN0NA2
£24.99
Double bracketed Umbrella mount to securely mount an umbrella to your box, without the worry of it being blown away.

Balling Arm 4C8PN0APN
£7.99
Attachment to allow hands free pole rest, commonly used for pre baiting whilst using your pole as a distance guid
---
Accessory Arm 4C8RR3057
£14.99
Foam rippled bar with thread to fit accessories such as pole socks, baitwaiters, roosts etc.
Double Accessory Arm 4C8PN3056
£18.99
Foam rippled accessory bar with two threads to fit multiple accessories.
Tripple Accessory Bar 4C8RR3063
£24.99
Larger version of the foam rippled accessory bar with three threads to fit mulitple accessories
---
Pole Sock 622VV0010
£9.99
Pole sock with padded frame to secure your pole whist un shipping.
Crooked Rod Rest 4C8RR3045
£14.99
Foam rippled rod rest head with brass thread to be attached to bank sticks or accessorie bars
Crooked Support Bar 4C8RR3062
£17.50
Foam rippled pole or rod support that attaches to your seat box, with a crooked end to stop pole sections from blowing off.
---